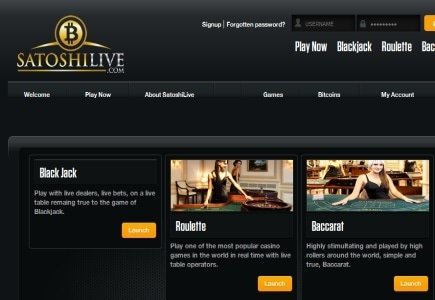 Among the first casinos to use Bitcoin currency, Satoshi online casino has expanded its offerings to include live dealer action at Satoshilive.com and claims to be the first fully live Bitcoin casino.
Regarding the addition of live dealers, Satoshi spokesman said: "Online gaming is fun but it would be oodles more fun if the online gaming experience was much more closely related to gaming at an actual casino.
"This is the first live Bitcoin casino of its kind, with no other Bitcoin gaming platform boasting fully live, interactive gaming, allowing gamers to interact directly with dealers via live video feeds."
Players are not required to download any software and games available include Black Jack, Roulette and Baccarat.
"We have done a lot of research and no other Bitcoin gaming site offers this sort of platform," the spokesman said.