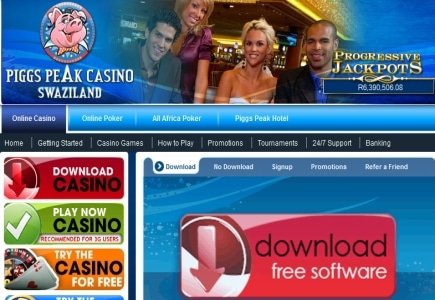 Casino Enterprises, former operator of Piggs Peak land and online casinos, has given its gaming license back to the Swaziland government saying it will no longer be associated with Piggs Peak because of laws in South Africa that have damaged its business.
A government agency will operate the land casino going forward.
With online gambling illegal in South Africa, Piggs Peak took a hit as most of its profits came from online gambling.