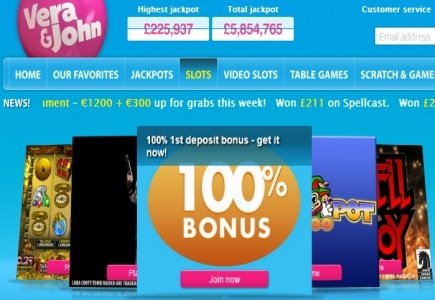 A 24-year-old Vera & John players, Antti, deposited and quickly made a profit allowing him to increase his bet on the Fruit Case slot game. Antti was spinning at €50 a spin and within two spins he had won €10,187. He went on to play Geisha Wonders and it's there that he won the Mega Wonder Jackpot of €152,945!
"I was curious about online gaming so I browsed through a casino forum and saw a Vera&John Casino advert. It stood out among the others, perhaps it was the colourful design or the tempting promotions. I simply followed my gut feeling and let's just say I will never regret my choice", Antti said.
"I started winning some smaller amounts straight away so I continued playing and after an hour the first big win hit. It felt like it was a joke when I won a grand just like that", he said.
As for Antti's plans for his newfound riches, he will be on the hunt for a new apartment.
"My dream is to buy an apartment", Antti said. "We are both students so we're not exactly living like rock stars but now we can take it up a notch! It's almost impossible to explain how it feels. I want to relive the moment over and over again, it was unbelievable!"