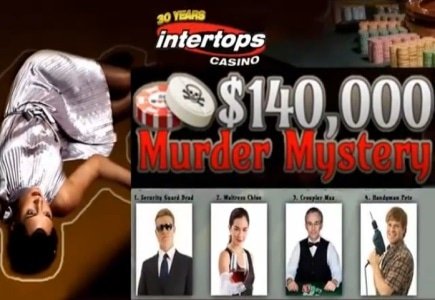 Solve the Intertops Casino mystery of Lola Loot and your reward could be $140,000!

Lola Loot has been hanging around the roulette table and to solve the mystery you must earn points by playing casino games to move through six stations obtaining clues to solve the crime. Each week from now through November 11th, players will be drawn from each station to receive $30,000 in prizes totaling $140,000.

Lola is found dead by the roulette table and all her winning are gone. Police are on the case and players must use clues to determine who done it. The culprit could be anyone from Security Guard Brad to Waitress Chloe, Croupier Max or Handyman Pete.

Players will be drawn on Monday's and receive $500 and the higher the station, the bigger the prizes. Players in the last station could win one of three $1000 "Private Eye" grand cash prizes.

Mondays will also bring 50 "Alibi Prizes" of up to $150 to be paid out on Thursdays.

Good luck gumshoes!