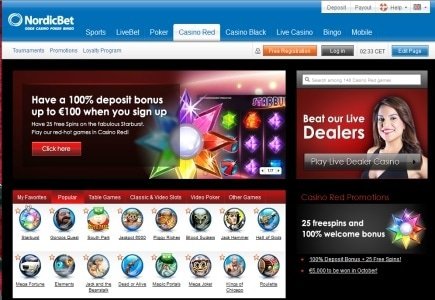 NordicBet's Casino Red recently hit its one billionth spin and it resulted in a huge win.
The player made the 1 billionth spin on Mega Fortune and won €10,000!
Check out Reidun P!'s interview regarding the win.
How did you feel when you realized that you won?
"I was very shocked and I didn't expect it. I just logged in to my account and €10,000 was lying there! I was home all by myself so I had no one to share the news with. I started calling around but no one answered. Eventually I managed to reach my daughter."
Is it the first time you won a jackpot?
"Yes, I had some winnings before but never as big as this amount. Not that long time ago I won €1,000 and many years ago I won €5,000, but never anything close to €10,000."
How come you choose to play at NordicBet? And how did you hear about the campaign?
"I got an sms saying that someone would win €10,000 by playing the Billionth spin, so I decided to try my luck. I played for a while before I logged off. I didn't realize that I'd won until 2 days later."
Have you decided what you're going to spend the prize money on?
"Yes, I will buy a lot of nice, new furniture. I am delighted with the winnings!"