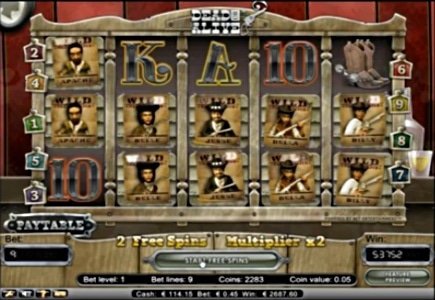 MrCasinos has recently paid its largest win of €25,601.60 on Net Entertainment's "Dead or Alive" slot game.
Mohammed, of the UK, won the massive jackpot win in just one spin at a €7.20 stake.
Mohammed was asked for his reaction to the win.
"I was in shock! I walked around the room a lot and kept returning to the computer to check i hadn't dreamt it. I had heard that it was possible to get big wins on Dead or Alive but i didn't realise such a small bet size ..it was only 7.20 could get over 25k."
He was also asked if he prefers slots to other casino games.
"I must admit i am a bit of a slot junkie! I like the idea that your life could change with just one small spin! I also like the graphics and find the bonus rounds quite exciting when they happen. Roulette and Blackjack just don't do that for me."