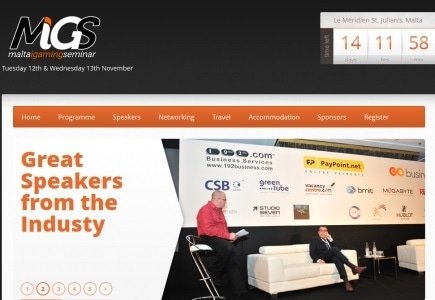 The 5th annual Malta iGaming Seminar is expected to be the most successful one yet.
The event will be held on November 12th and 13th at the Le Meridien Hotel & Spa and will feature several speaker discussing industry related issues.
Hon. Dr. Edward Zammit Lewis, Parliamentary Secretary for Competitiveness and Economic Growth, will inaugurate the event with Michael Caselli, Managing Editor of iGaming Business, as the moderator.
Up for discussion will be gaming in the cloud, Bitcoin, social gaming, anti-money laundering, and affiliate marketing. Several subjects involving Malta will as lobe discussed.
Jeff Buttigieg, Director of RE/MAX Malta and a founding partner of MIGS, said: "The subjects being discussed are probably the most engaging yet. We are hitting some very delicate issues and we have a very qualified line up of speakers participating in the panels."
Conference speakers will include Vladimir Maslyakov, the CTO the EXANTE, first firm to establish a Bitcoin Hedge fund, Ulrik Bengtsson, CEO of Betsson Malta, James Illingworth, Director of European Business Development, GLI Europe B.V, Tom Galanis, Director, GameOn Affiliates and Joseph Borg, Senior Advisor to WH Partners.
Christian Sammut, CEO of BMIT, a founding partner of MIGS said: "We are delighted to have such influential speakers addressing our event. This only confirms that MIGS is one of the most important gaming seminars to date."
For registration information, visit www.maltaigaminseminar.com.