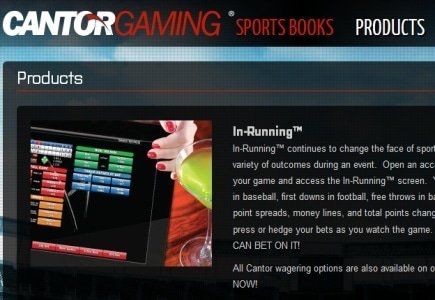 Cantor Gaming is being investigated by Federal and Nevada gaming authorities based on its reporting of suspicious transactions to comply with money-laundering regulations.
Former chief bookmaker of Cantor Gaming, Michael Colbert pleaded guilty to fraud conspiracy charges.
According to the Wall Street Journal:
"Investigators at multiple government agencies are also examining whether Cantor Gaming personnel allowed the laundering of millions of dollars of illegal gambling money flowing through its accounts, people familiar with the probes said.
"They described investigators as focused in part on whether Cantor accepted deposits it shouldn't have and failed to report suspicious transactions to the government."
Cantor Gaming claims to be unaware of any issues other than those related to Colbert.