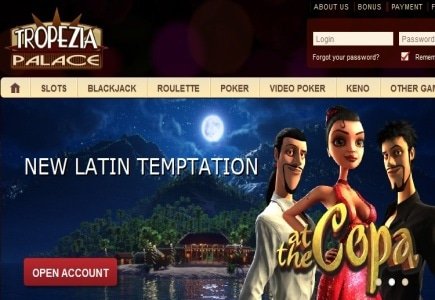 Yves, a 43-year-old player from Luxembourg, had a touch of luck while playing several games at Tropezia Palace Casino and ended his session nearly €100K richer!
"This is by far the largest amount I've ever won at any casino ever! Thank you to the staff at Tropezia Palace casino, one of the friendliest casinos around with the biggest amount of games I've ever seen," said Yves. "Not to go into details as nothing is set in stone yet but... I am going to buy an apartment and finally ask my long-term partner to help me pick our future home."
Yves hit his first big won of the day on Betsoft's Rooks Revenge. After winning €9,661 he moved on to Sheriff's Extreme and hit another €4,030.
He switched back and forth from Rooks Revenge and Extreme and several big wins boosted his balance to nearly €100,000!
Stijn Flapper, CEO of Sheriff Gaming, said, "Extreme is one of our most recent releases, but has proven incredibly popular with players. A higher volatility slot, Extreme is a deep space inspired, out of this world, blockbusting performer and will soon be available in SMART mobile, so you can continue to play whilst on the move. We are absolutely delighted for Yves and that he kept returning to our game."Phillip Cortal, VIP Casino Manager for Tropezia Palace explains his delight after speaking with Yves. "It's always great to speak to our big winners at our casino, especially as Yves has been one of our VIPs for a few months now. So to hear his delight and the difference this money will make to his life is a real pleasure."