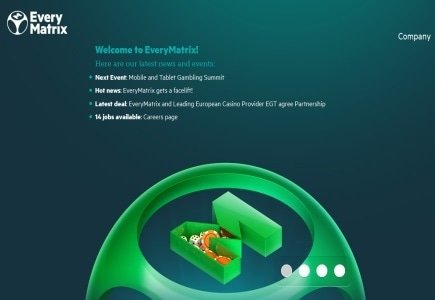 EveryMatrix, a casino gaming platform provider, has updated its image with the introduction of new logos.
Not only have EveryMatrix's logos been changed but the website has also undergone a makeover bringing a modern feel to the site.
"We're happy and proud to announce this new re-brand and website launch as, like our products, we wanted to ensure we stay abreast of product trends and ensure that our clients can access easily the information that is relevant to them in a vibrant, fun setting. The re-branding truly reflects the message of EveryMatrix – tailoring packages to suit your individual needs," said EveryMatrix Chairman, Stian Hornsletten.