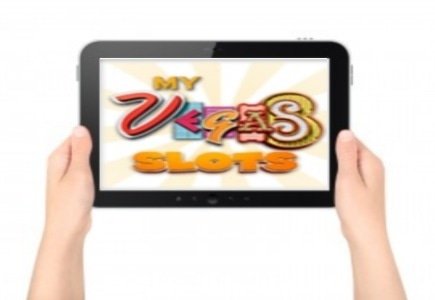 PlayStudios released myVEGAS Slots on mobile.
New Rewards Program partners have joined the mobile application: Cirque du Soleil, House of Blues, Sugar Factory and the Las Vegas Monorail Company.
Earning points is as simple as just playing various slot games icncluding Mirage, Excalibur, New York New York, Frontier Fortune, Pirates Cove and Luxor.
"We're excited to bring our unique blend of compelling games and real-world rewards to mobile players everywhere. Nothing in the Apple or Android marketplaces captures the fun and value of Las Vegas as faithfully as myVEGAS.
"Now mobile players everywhere can enjoy the aspiration, entertainment, status, and comps that make Las Vegas so great," said Andrew Pascal, Founder, President and Chief Executive Officer of PLAYSTUDIOS. Launching our new app is a huge step forward for us as we connect with a rapidly expanding, increasingly global, mobile audience."