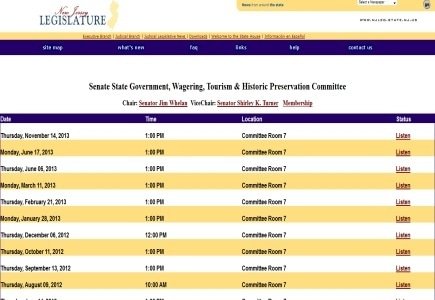 A bill created to make Atlantic City an online gambling hub was passed by the New Jersey Senate State Government, Wagering, Tourism and Historic Preservation Committee.
The bill includes details such as online gambling servers to be located outside of licensed New Jersey land based casinos with the equipment managed by the casino or its affiliate.
On Thursday, State Sen. Jim Whelan said: "Right now, a lot of casinos do not have the space required to maintain Internet gaming operations. By relocating the equipment for Internet gambling, we will give them the conditions to develop this activity properly."
Assemblyman John Amodeo said that this bill could lead to a localized online gambling system which could eventually move into other states if New Jersey makes interstate agreements.