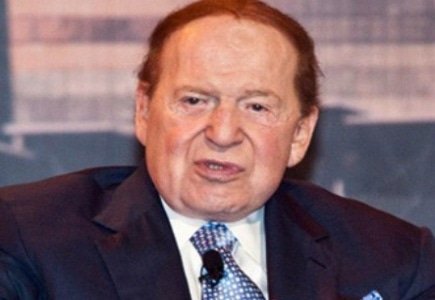 Sheldon Adelson, owner of the Las Vegas Sands, is fighting against the growth of online gambling in the US according to a report written by Washington Post.
The news publications reported that Adelson's staff is working on a campaign to shine a negative light on online gambling.
"The new push against Internet gambling is Adelson's biggest foray into a legislative debate directly related to his business, and it sets up a test of the influence that a mega-donor can exert when lawmakers know he is willing to spend enormous sums to influence elections," said the Post.
"Advisers to Adelson say he is intensely focused on the coming battle and talks about it every day with his staff. He has about two dozen experts working nearly full time on the issue," a source told the Post.
"We don't make a habit of picking fights with billionaires," said John Pappas, Poker Players Alliance executive director. "But in this case, I think we'll win, because millions of Americans who want to play online will oppose this legislation, along with dozens and dozens of states that want the freedom to authorize any kind of gaming they see fit."
Adelson is lobbying for a federal ban on online gambling and plans to head to Washington in early 2014 to present his case to legislators.