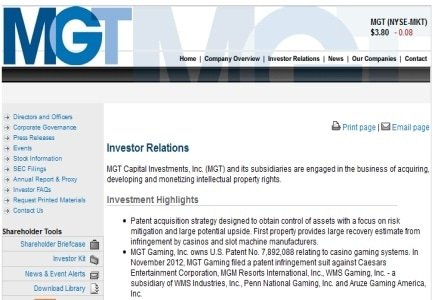 Avcom, social gaming development company, has been acquired by MGT Capital Investments.
Avcom created social games for its Mobile Vegas brand. The acquisition also includes the company's proprietary software platform, mobile development, analytics and experience in marketing and real money games.
"The acquisition of Avcom, including its leadership team, places MGT in a strong position to capitalize on the popularity of the social casino industry as well as adding tremendous value to our other gaming properties. We couldn't be happier with the exceptional talent that we have added to our team," said Robert Ladd, Chief Executive Officer of MGT.
"We're excited by the opportunities that MGT's broad gaming efforts will create for our players, employees and investors," said Jeremy Avin, appointed General Manager of MGT Studios.
The deal is expected to be final within two weeks.