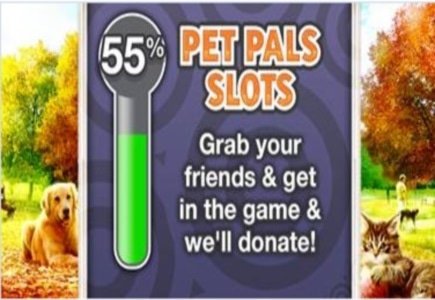 GSN Games has rolled out a new limited-edition social slot game in support of Best Friends Animal Society (BFAS).
Pet Pals Slots in the Games by GSN Facebook app is available and throughout November, GSN will build up a $30,000 donation to the BFAS.
"Our players have expressed their passion to support animal welfare organizations, so GSN Games has responded by partnering with Best Friends Animal Society," said Jeff Karp, executive vice president, mobile and social games for GSN Games. "With Pet Pals Slots, we're offering our players an opportunity to raise money for a cause they care deeply about, while doing something they love to do every day. We've made it easy for everyone to get involved and make a difference."
"We are delighted to join forces with GSN Games to raise awareness of the millions of animals in need of loving homes across the country," said Hillary Hutchens, development manager, corporate partnerships of Best Friends Animal Society.