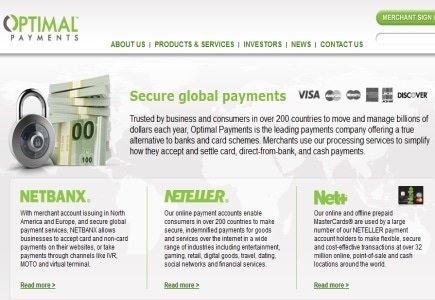 Group Chairman of Optimal Payments plc, Dale Johnson, has decided to resign from the company effective November 20, 2013.
The company announced Johnson's resignation on Monday indicating a change in his personal situation.
Johnson said "It has been a privilege to serve the group over the last six years, and I am especially grateful for the strong support that I have received from both my Board colleagues and the executive team. I've been particularly proud of the work that Joel and his team have done over the last three years to create a high-growth leader in the online and mobile payments sector."
"On behalf of the Board and employees, I would like to take the opportunity to thank Dale for his enormous commitment to the company over many years, and for his wise, thoughtful leadership and guidance, which have been an essential part of creating a successful, innovative and diversified international company," said Joel Leonoff, president and chief executive officer of Optimal Payments. "We wish him well for the future."
Jonathan Comerford will temporarily fill Johnson's shoes until a replacement is found.