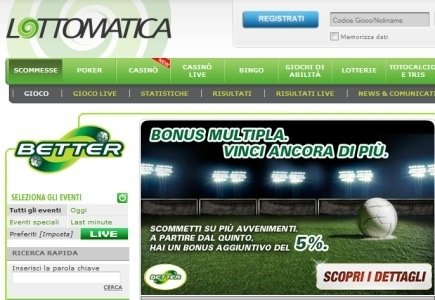 World Match, a Malta gaming provider, has plans to launch its online and mobile slot games on Lottomattica.it and Totosi.it as the result of a partnership announced this week.
Lottomatica will feature various slot games geared toward the Italian market including a progressive jackpot.
"Having gained an extensive experience in international markets, World Match has managed to design an ad-hoc game engine, developed specifically to meet the needs and tastes of Italian players", said Andrea Boratto, Executive Director of the Company.