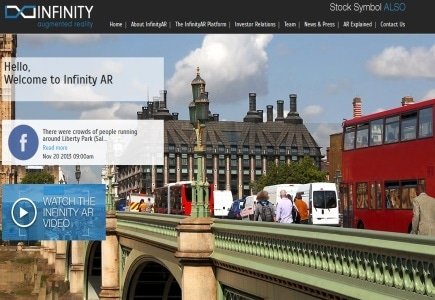 William Hill has partnered with Infinity Augmented Realty Inc (Infinity AR) to provide platforms believed to revolutionize the online gambling industry.
Infinity AR says it has created the first augmented reality software platform compatible with digital eyewear, smartphones, tablets, smart TVs and connected cars.
Players will experience online gaming through sensory equipment.
"Infinity AR will provide a real world environment for the online gaming user that he could never have imagined before," said Infinity AR chief executive officer Enon Landenberg. "The innovations of augmented reality technology have evolved from visionary to reality and our implementation platforms are perfect for this medium. Our affiliation with an eminent and prestigious gaming company such as William Hill promises to be a very fruitful enterprise."