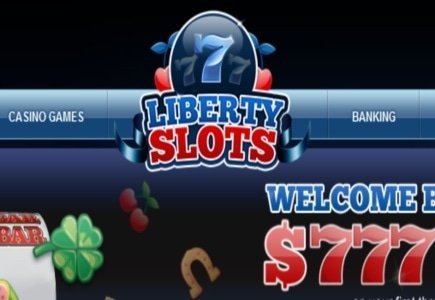 One lucky Liberty Slots player won $100,000 and earned himself Diamond VIP status with a $45 deposit.
"It's just one of those things you always hope for but don't expect," said Dean J. "Sure, I've had some good nights in the past but nothing like this!"
Dean began playing Blackjack and the Black Magic slot game which took his balance up to $20,000. He then switched over to Money Shot, a basketball-themed slot game, and with a $200 bet per spin his balance reached more than $100,000 after a successful bonus round.
"We could barely keep up with the large win notifications they were coming in so fast," said Liberty Slots casino manager Mark Ramirez. "Dean started the day at the Amber level which is our introductory rewards level. By mid-afternoon he had earned over a million comp points and is now playing at the very highest level at our casino. It's days like this that make this business so much fun!"
Check out the many exciting slot games that have made Liberty Slots so popular among players. Grab your $777 Welcome Bonus and start your winning streak!