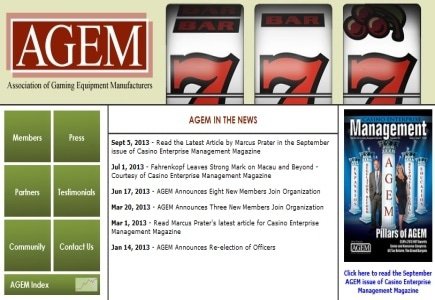 The iGaming North America Conference has announced a partnership arrangement with the Association of Gaming Equipment Manufacturers.
AGEM heavily represents gaming in the international trade association.
"The Association of Gaming Equipment Manufacturers (AGEM) supports the iGaming North America conference because our global members are already very active in this space and the 2014 event promises to draw all of the different players together at a crucial time in iGaming's continued evolution," said Marcus Prater, Executive Director, of AGEM.
The 4th iGaming North America Conference is scheduled for March 19 – 21, 2014 in Las Vegas and has become the top area for gambling industry experts to network and receive education.