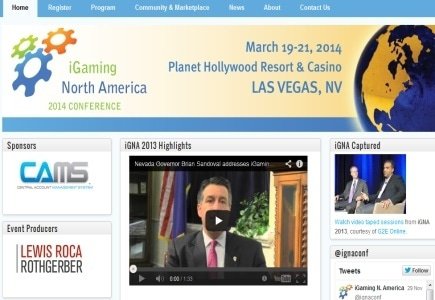 The iGaming North America Conference has entered into a marketing partnership with the American Gaming Association (AGA) and has also confirmed speaker President and CEO Geoff Freeman this week.
"The AGA is and always has been an important force in the development of gaming across the United States. If iGaming is going to develop at the pace that the players and the industry expects, the AGA is going to have to be involved in that process," said Michael Caselli, Editor-in-Chief of iGaming Business.
Not only will AGA President and CEO, Geoff Freeman speak at the event but he will moderate the CEO panel discussion of North American iGaming. Before joining the AGA, Freeman held a position at the US Travel Association as chief operating officer and executive vice president.
Freeman is also responsible for several campaigns during over the course of the 15 years he spent in Washington. He also had the role of vice president with APCO Worldwide responsible for leading Partnership for Prescription Assistance (PPA). The PPA was the largest program in history aimed toward providing medical prescriptions to Americans without health insurance.