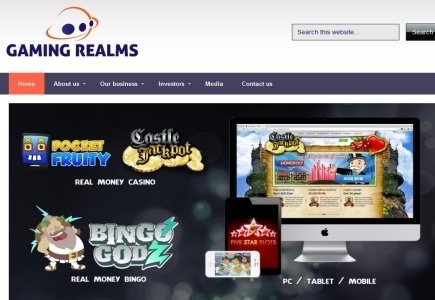 Internet gambling company Gaming Realms plc is to acquire Quick Think Media Ltd in a £2.2 million deal.
QTM is a marketing company focused on online gambling, with quite a history in online bingo and casino products. The deal will see this experience work for Gaming Realm's plans to establish itself in the regulating UK gambling market.
"QTM trades profitably and will bring a significant revenue stream to the business. In the year ended September 2013 it made profit before taxation of GBP 228,000 (2012: GBP 193,000) and has gross assets of GBP 119,000," said a spokesman.
Michael Buckley, executive chairman of Gaming Realms, said: "We are pleased to welcome the QTM team into the Group. Our combined marketing operations will be able to secure new customers over a shorter timeframe and at lower cost across the business, particularly in the new digital channels which are now available.
"In addition, QTM brings a growing profit stream and user base into the Group, both of which can be used to further enhance our brand development activities. The online gaming environment is expanding, particularly in the mobile and tablet space where we are focused, and we are optimistic for the future of the Company."