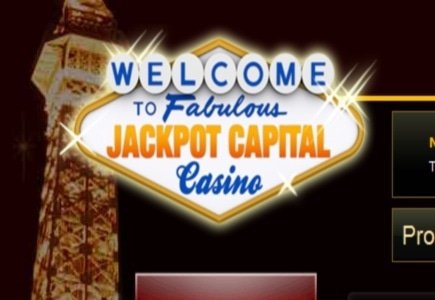 Celebrate the Twelve Days of Christmas with Jackpot Capital Mobile Casino and you could win one of many great prizes including iPads, Amazon Gift Cards, free spins and cash prizes.
An iPad Air is up for grabs on the first day of Christmas which will go to one random mobile player.
Twelve Days of Christmas Daily Prizes
Wednesday, December 25: 1x iPad Air
Thursday, December 26: 2x $100 Cash
Friday, December 27: 3x Amazon Gift Cards
Saturday, December 28: 4x $50 Cash
Sunday, December 29: 5x iPad Minis
Monday, December 30: 6x $50 Cash
Tuesday, December 31: 7x - 20 Free Spins
Wednesday, January 1: 8x $75 Cash
Thursday, January 2: 9x $50 cash
Friday, January 3: 10x iTunes Gift Cards
Saturday, January 4: 11x 25 Free Spins
Sunday, January 5: 12x $100 Cash
There are a total of 9 slots available on Jackpot Capital's mobile casino and playing any one of them during the promotional period will give enter you to win a fabulous gift.
The Naughty or Nice mobile slot game has attracted quite a bit of attention during this holiday season. Don't forget to claim the coupon code SEXYMOBILE until December 31st to double your deposits up to $100.