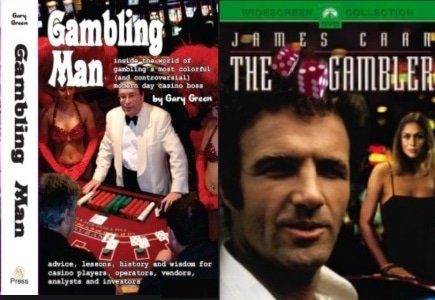 Gamblers are in for some cinema treats with the latest films featuring gambling themes.
Producers at Borsalino Films are have gained the rights to Gary Green's gambling memoir for a movie called "Gambling Man" which could include some major actors including Robert DeNiro.
The project is supported by Chinese investors. The "Gambling Man" is the first film to depict a first-person account of a casino icon.
"The plot line will be nothing short of epic, like the book, pulling no punches as it traces the boss's personal escapades through the history of the casino world from the last days of Meyer Lansky to Green's adventures as a Donald Trump Vice President," said the company.
"De Niro is certainly the most recognised of the actors we are eyeing for the lead in this landmark investment; but we there are several in contention and we have not even begun official talks," said Lu Nay, of Puji Capital, an investor in the film.
Next up is a Paramount remake of the 1974 film, "The Gambler" featuring James Caan and Lauren Hutton. This version will star Mark Wahlberg and Jessica Lange.
Wahlberg is said to be playing Caan's part of a college professor with a serious gambling habit.
Writer/director Rupert Wyatt, known for The Escapist and Rise of the Planet of the Apes, is desired to direct the movie.
The studio describes the film as a "...crime drama that follows a literature professor whose gambling addiction lands him in hot water with his girlfriend, his mother and some unsavory gangsters."