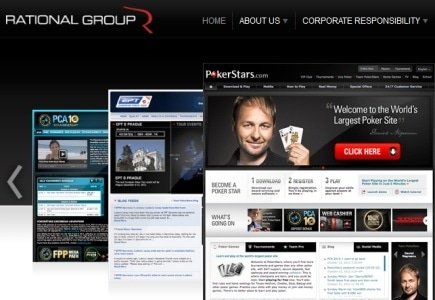 PokerStars parent company Rational Group had some things to say about the casino's shutdown on January 13, 2014.
Rational Group places blame on owners of The Atlantic Club according to a yearend blog post.
"It's always sad when hard-working people lose their jobs, especially during the holiday season," the company wrote. "This is particularly sad, though, because it simply didn't have to happen.
"At this time last year, PokerStars reached an agreement that would secure a new future for the casino, save the jobs of 1,800 employees and inject new blood, new technology and new finances into the Atlantic City casino economy."
"As spring approached, the economic prospects for the Atlantic Club appeared to brighten even more with the newly-enacted i-gaming legislation and the promise of summer tourism business on the horizon.
"That's when the casino's then-owners gambled with their employees' future. In hopes that the improved economic picture could lead to more rewards for them, they walked away from our contract rather than wait another few months for the regulatory approval process to be completed.
"Now, the Atlantic Club will be stripped for parts and its employees will be put out onto the Boardwalk in search of new jobs in 2014. PokerStars does not share the vulture-like management practices that led to the coming job losses and disappointment of thousands of people in New Jersey with the closure of the Atlantic Club."
Based on the company's blog, it is apparent that PokerStars has plans to move into the US online gambling market.
"We're active in many states that are considering online poker and/or online gaming regulations and are discussing opportunities as they arise and as legislation progresses," Rational Group communications director Eric Hollreiser said.