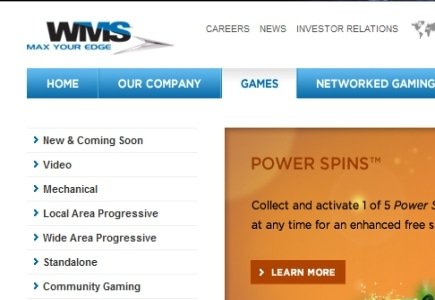 WMS Gaming has patented a new concept created by Dion K. Aoki, Allon G. Englman and Joel R. Jaffe for a "...multi-game video poker machine and system with asymmetrically accessible customization features."
WMS submitted its patent application on November 2, 2011 and the United States Patent and Trademark Office granted the request on December 24, 2013.
The new concepts is described as follows according to documentation submitted with WMS's application:
"A gaming system with asymmetric customization capabilities and a method of enabling asymmetric customization of a wagering game.
"A plurality of selectable game-play features are provided for utilization during the wagering game. Players accessing the game-play features are unequally limited as to which features are available for modification, depending on means of access.
"All features, however, are available for game-play, regardless of means of access."