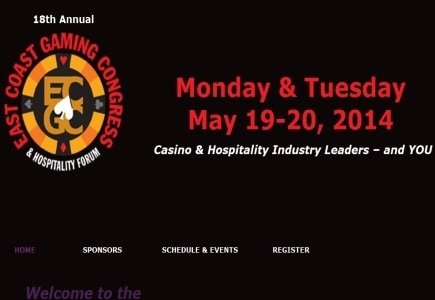 A major US ambling industry conference, the East Coast Gaming Congress, will put online gambling among other issues at the forefront of its discussion when the 18th event takes place at the Borgata Hotel in Atlantic City on May 19, 2014.
The legalization of online gambling in some states and every changing state-by-state legalization evolves, the conference will provide the ideal forum to discuss the future of the market.
"We designed our event to make sure that all the critical issues -- starting with Internet wagering -- are dealt with in the same forum. We bring all the leaders -- from government, suppliers and operators -- who will collectively set the policies and make the decisions, into one place where their ideas can be cross-pollinated and placed in the broadest context," said Michael Pollock, managing director of Spectrum Gaming Group, which co-founded the conference in 1997.
This year's conference will be attended by over 600 gaming operators, equipment manufacturers, regulators, attorneys, architects, analysts, public officials, investors and a number of additional industry related professionals.
For a schedule and registration, see www.ecgc.us.