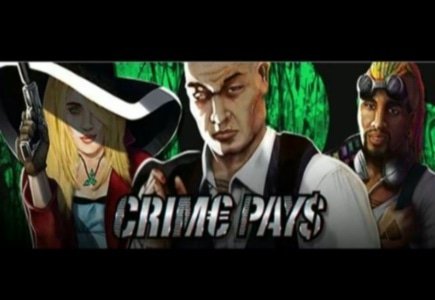 Unibet launched Crime Pays, an exclusive online slot game featuring an interactive multiplayer bonus game with a €50,000 jackpot!
The game went live on January 15th. The theme is based on an ex-cop turned private eye and he's hunting down the guys that killed his brother to show then that crime does not pay.
The graphics include cinematic visuals and a unique custom soundtrack.
During the bonus, players choose from various ways to locate the criminal's hiding spot and win the jackpot. The great part is that the jackpot must be won before all options have been chosen! We can expect the jackpot to hit every 3-4 weeks.
A contest ran in November 2013 and the prize was to be featured in the slot game as a character. So look out for that lucky Unibet player's face spinning around the reels.
Crime Pays is available now at Unibet.com and Maria.com.