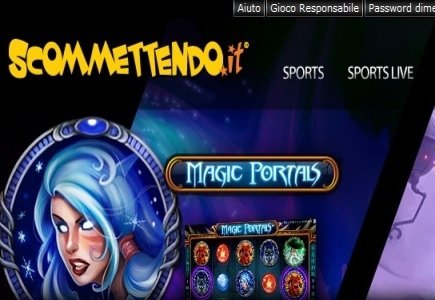 Italian sports betting company Scommettendo.it has partnered up with iSoftBet to add online games to its online casino platform.
Players will soon see iSoftBet's regulated casino games on Scommettendo including everything from its online slot games to its deluxe video poker and roulette tables.
Scommettendo has delivered live sports betting, casino and bingo games to the Italian market for more than 10 years. The deal is an exciting opportunity for the software company according to iSoftBet Sales Manager Luci Apostolou.
"We're thrilled that Scommettendo has decided to add our games to its offering. Partnering with such a well-established and renowned operator as Scommettendo is sure to increase iSoftBet's exposure in Italy as well as driving more traffic to the Scommettendo site," Apostolou said.
"We've got plenty more original, branded and mobile content in the pipeline, and we're excited by the prospect of continuing to share our fantastic products with Scommettendo for years to come."
Regarding the partnership, Danato Nigro, Managing Director of Scommettendo said, "This partnership with iSoftBet is fantastic news for Scommettendo, and we're really pleased to be complementing our platform with iSoftBet's stellar range of content. iSoftBet's games will give our Sports Betting users an added level of great online gaming entertainment."