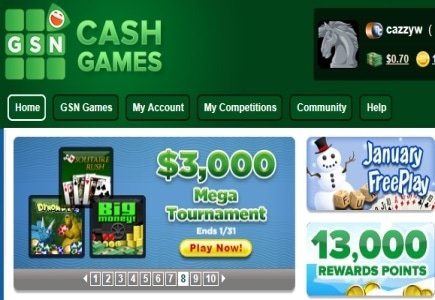 On Friday, GSN Games announced the beta release of its mobile cash tournament project geared for the US market.
The company claims that the GSN Cash Games tournament project will be the first mobile cash tournament site for the American market.
Jeremy Stein, senior product manager, mobile of GSN Games said:
"The GSN Cash Games mobile site will bring our most popular titles and the excitement of competing for cash prizes to players, wherever they are."
Boaz Sender, managing director of Bocoup said:
"Together with GSN Games, we are creating new industry standards and breaking down barriers for future HTML5 development through Open Web technologies."