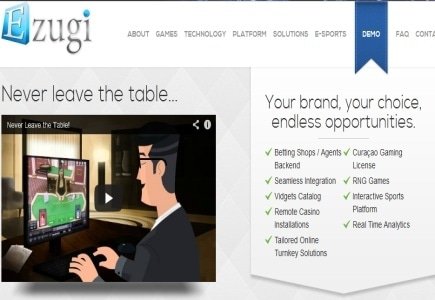 Ezugi, a live dealer provider, and Uplay1, an IP company, have teamed up for a Hybrid Black Jack game allowing an unlimited number of players to play at a virtual black jack table.
Ezugi's Black Jack game previously supported no more than 7 seats per table so this new version is promising
"Uplay1's invention synchronizes a Black Jack shoe with a virtual shoe allowing any number of players to participate in a live Black Jack game, thus incrementally increasing operators' revenues and profits. It is ideal for low stake wagers and development of new Black Jack players," said Bruce Merati, Uplay1's CEO.
"Ezugi is continuing to expand its live gaming portfolio, enabling operators to quickly increase revenues and further monetize players with its new generation of digital gaming entertainment. Hybrid Black Jack is a great solution," said Kfir Kugler, Ezugi's CEO.