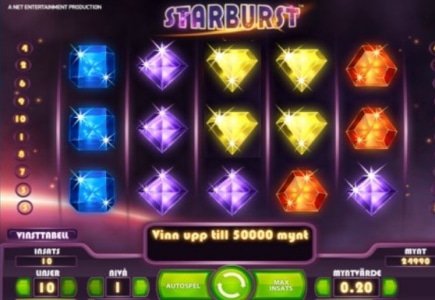 Niklas registered with Vera&John Casino and within 24 hours hit a €20,000 jackpot on the Starburst slot game.
He first tested the game out in free mode then logged in the following day to play Starburst for real. Niklas played for 21 minutes when he won an amazing €20,000!
"I really cannot believe it. Even though I knew I wasn't playing with fake money it was hard to believe that I actually won real cash", he said.
He was thrilled, rightfully so, and took a few minutes to gain his composure. The cash comes at a great time as Niklas is a full time student.
"Now I know I'm in the clear for a few months at least", he said. "But I'll be smart with the money and not spend it all at once. I will buy myself one thing that I've been craving for a long time, a beautiful watch."