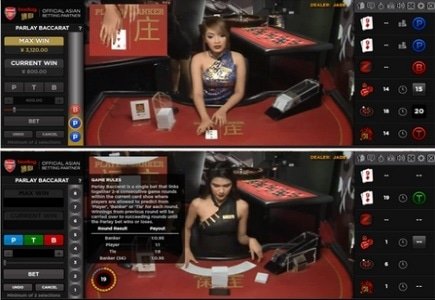 Live Deal Baccarat tables have been added to the Bodog Live Dealer Casino.
Parlay Baccarat combines 2-8 consecutive game rounds in a single bet allowing players to predict from 'Player', 'Banker' or 'Tie' in every round.
"Traditional Baccarat and Blackjack are, in essence, a series of single bets which, therefore, ignores those legions of people who like an accumulator-style play. Bodog's Parlay Baccarat brings the excitement of the 'low stake, high yield' to the tables", according to a company statement.
Bodog also confirms that Zone21, a suite of new live dealer and RNG blackjack games, is scheduled to launch later in the year.