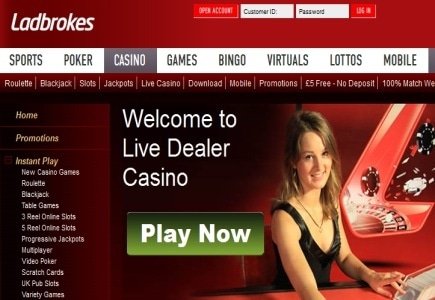 After last year's switch to Playtech digital gambling technology, this week has seen the launch of Playtech liver dealer services at Ladbrokes.
Ladbrokes previous offered CWC Gaming and Evolution casino games including Blackjack, Sic Bo, Roulette and Baccarat.
Jim Mullen, head of digital at Ladbrokes revealed that more is coming in terms of sports betting in time for the 2014 FIFA World Cup football in Brazil.