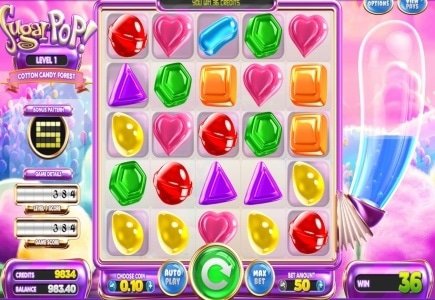 BetSoft Gaming's SugarPop! 3D slot game, released in November 2013, was a hit with players and the positive reaction has inspired the company to roll out a first level expansion pack.
Both players and operators have given the company positive feedback regarding SugarPop! and has them craving more like it.
This first expansion pack introduces players to the Peanut Butter Plains, additional levels and the Peanut Butter Cup as a new candy.
"This record-setting game has thousands of players," said Anthony Locke, BetSoft's head of product development.
"It is very clear that players want more of what SugarPop! offers them - progressive levels, achievements, and the excitement of exploring a new game world. To that end, BetSoft will be revealing more level expansion packs in the near future."