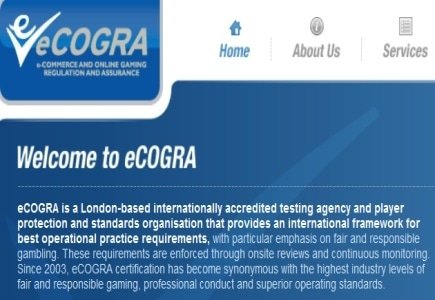 eCOGRA has been mediating issues between players and its 220 operators for the past ten years.
Tex Rees, head of the department handling disputes at eCOGRA, noted the complaints are primarily regarding bonuses, payments and lock-outs; however the decisions in favor of players is lower these days.
"What we are seeing now are an increasing number of bogus complaints from fraudulent players, who have become more sophisticated in their knowledge and tactics in trying to squeeze bonus and other advantages which were not due from operators," Rees said.
"However, the operators have also become more savvy in the use of security and risk protection measures and have the advantage of new technologies which enable them to identify and counter fraudsters in most cases.
"The incidence of fraudulent player syndicates, ID and credit card fraud has increased, and with it the need for both operators and ourselves to be constantly on the alert."
"Our monitored standards and other eCOGRA Generally Accepted Practices are stringent and demand consistent adherence and commitment from operators," she said.
"Clearly that continues to pay off when it comes to player safety."