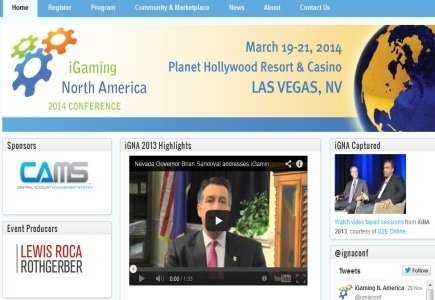 The iGaming North America Conference will include the Social Gaming Conference in Las Vegas from March 19-21.
The Social Gaming Conference is scheduled for the second day of iGaming North America and include the following topics:
· Social Gaming's Effect on Terrestrial Casinos
· Compelling Slot Game Design for Social
· Social Gaming to Real Gaming Strategies
· Buying Traffic that will Convert into Profitable Players
· Panel: Is the Future of Social Gaming already in your Customer's Hands?
· Gamifying Casino Games
Several expert speakers will lead the discussions including : Bob Hays, Head of North America for Williams Interactive; Michael Carpenter, CEO of Ruby Seven Studios; Hussein Chahine, CEO of Yazino; Alan Avidan, CEO of Bees & Pollen; Dustin Suchter, CEO of Five Delta; Matthew Cullen, President of RocketPlay; Charles Cohen, CEO of Probability PLC; Rich Roberts, CEO of Slingo; Woody Levin, Director of Emerging Businesses for IGT and Brock Pierce, Managing Director of Clearstone Global Gaming Fun.
"Following the success we have had in Europe with the Social Gaming Conference we are really excited to embed the show within iGaming North America" said Alex Pratt, Head of iGaming Business, one of the event organizers.
"Social gaming is a significant part of the iGaming market in North America and is already helping to drive both new revenues and real money gambling traffic. This show is essential for executives to ensure they are at the forefront of this exciting market taking full advantage of the opportunities it presents."