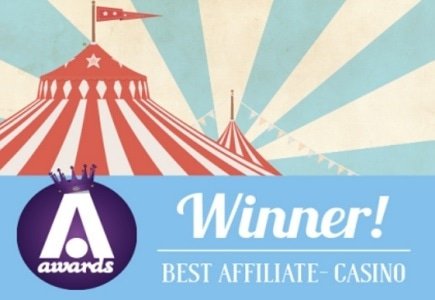 Twenty five winners were announced at the 2014 iGB Affiliate Awards in an annual event that was filled with excitement and glamour.
There were 25 categories up for grabs and LatestCasinoBonuses.com (LCB) takes honors with 2 impressive awards.
Winning for the second consecutive year in a row for "Best Casino Affiliate" plus "Best Overall Affiliate" Zuga, LCB Admin announced the news at the site's forum saying:
"I want to give thanks to all our faithful membership without whom we would not be here. And a special thanks goes to our whole LCB Team."
Here is what the judges had to say in their final decision for "Best Affiliate – Casino":
"The judges chose Latest Casino Bonuses as they felt they demonstrate targeted volume on a revenue shared basis.
They deliver great non-PPC customers and they do it for almost every casino affiliate program they work with.
Their dedication to the casino industry and the depth of content on their site made them the judges favourite".
And for "Best Affiliate – Overall":
"The judges picked Latest Casino Bonuses as they felt they have the largest variety of offers available.
In terms of rank, traffic volume, reputation and general attitude towards the way they work Latest Casino Bonuses have a great team and strong position within the market.
Their site has one of the most comprehensive compilations of data and is continually growing.
Recognised as a well known affiliate portal on the net – they have thousands of repeat visitors for good reason".
Established in 2006, LCB has grown to a well accomplished affiliate site that continually thinks outside of the box and into the future offering gamblers one of the most extensive libraries of resourceful information, exclusives and active forums in the online gaming industry.