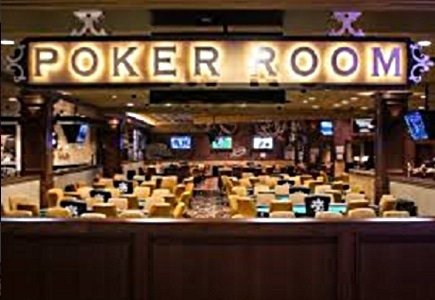 While Poker rooms are on the decline in North Mississippi, Horseshoe Tunica Casino hopes to change all that. The new expansion and renovations of the Poker room according to Horseshoe execs will be successful money maker and the ultimate poker destination in the Mid-South.
Darold Londo, senior vice president and regional general manager for Caesars Entertainment Mid-South Region, said:
"We've outgrown the facility and needed more space. We have a team of some 65 dedicated poker room staffers who all have a goal of making the room the premier poker destination not only locally, but regionally in the Mid-South."
The new poker room will have spa like amenities including back massages at the tables, Star Bucks coffee and comp beverages with 25 tables on the ground floor of the Casino divided by a four foot high wall.
The newly added World Series of Poker lounge offers a full bar and food where players waiting for a seat or between sessions can relax. The lounge features 16 large screen TVs, new seating, free Wi-Fi and a Poker registration area.
"We also plan a more aggressive lineup of tournaments and strong, ongoing promotions," said Lisa Crompton, shift manager, "like the current giveaway of a 2014 Chevy V6 Camaro with entries earned for every five hours of poker play."
Londo added:
"We are betting on poker growing after the slowdown following the boom. We have major tournaments in the works and the overflow will be at our Roadhouse casino next door. With our new room and promotions geared to players having a pleasant experience, we will grow this room and rival any in the country."