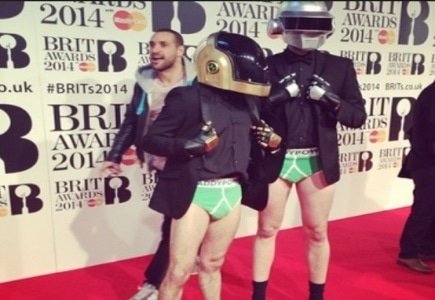 Paddy Power made headlines at the Brit 2014 music awards by sending two Daft Punk imposters to the awards show on Thursday.
The two ripped their trousers off in a move reminiscent of the Chippendales while on the red carpet to reveal green Paddy Power "Lucky Pants".
The move naturally caught the attention of the media and resulted in video clips popping up all over.
The Paddy Power duo were among the likes of Pharrell Williams, Ellie Goulding and One Direction making it a memorable evening in music.