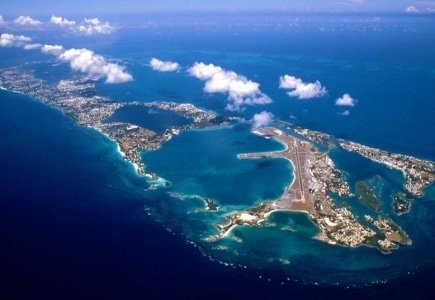 Shadow finance minister David Burd stated at last week's budget debate in the Bermuda parliament, that there is already a necessary infrastructure for Bermuda to become a significant player in the global online gambling industry.
David Burt pointed out last year that Gibraltar online gambling industry created 2,600 jobs and contributed $80 million to government's tax revenue. He invited fellow MPs to think about enhancing the nation's land casino businesses with additional channels such as the internet.
"Online gaming is a $35 billion global industry, and Bermuda already has the [regulatory] infrastructure to be a player," Burt said.
"Just as other countries are trying to gain a foothold in some of our industries it is time for Bermuda to do the same. For the sake of the jobs it can create and the tax income that can be generated, we urge Government to move forward with creating an online gaming industry in Bermuda."
The independent business analyst KPMG International Cooperative produced an analysis of the online gaming market that stated it is the fastest growing segment of the gambling industry as shown by Burt in a 2010 report.
He also presented the findings of the Wall Street Journal claiming that online gambling produced more than 5 times the gambling revenue of the Las Vegas Strip or an estimated $35.4 billion, mainly in Europe.
Bermuda lawmakers are getting less restrictive with laws on gambling allowing cruise ships to keep their casinos open at night while docked in Bermuda.