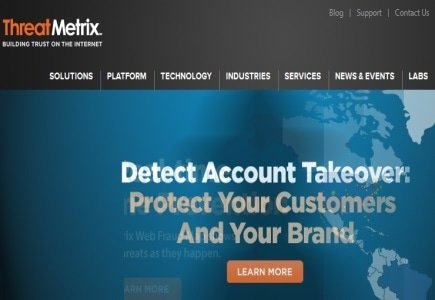 ThreatMetrix, previously an online security company, has recently registered itself with the New Jersey Division of Gaming Enforcement. The company announced that it will be offering it state of the art context based security and fraud prevention, to operators in the online gambling industry. This will begin with casinos based in Atlantic City.
"ThreatMetrix is uniquely positioned to serve the online gaming market by providing frictionless context-based authentication to protect against cybercrime risks both online and via mobile devices," said Andy Swett, director of business development, this week.
"Our solution enables Atlantic City casinos to provide a safe, reliable outlet for online gaming while offering an unmatched customer experience free of inconvenient authentication barriers."
This California based security company points out that online gambling has the same risks that other online businesses face. Although the industry does face unique challenges, such as Payment fraud and account takeover just to list a few.
"The key to making online gaming successful in the U.S. is an effective security platform and anonymized global sharing of threat intelligence through a trusted identity network," says Swett.
"While it's essential to protect the personal data of online gamers, if the customer experience is arduous due to time consuming authentication techniques, the industry will turn gamers away and fail to thrive."
ThreatMetrix claims its Global Trust Intelligence Network protects casinos and gamers against payment fraud, account takeover and other suspicious activities.
ThreatMetrix's Network processes over 500 million transactions, 160 million active user accounts, 2,500 customers and 10,000 websites on monthly bases. All the analytics are done in real-time, evaluating validity of logins, payments and new account registrations. This way ThreatMetrix authorizes legitimate transactions and warns of potential threats without ruining customer experience.