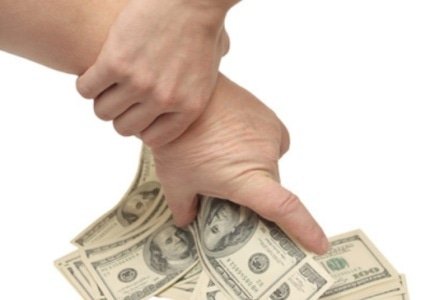 Joanne Sharp was arrested and sentenced to 12 months in jail this week, due to embezzlement of GBP 56,000. This 28-year-old mother of three developed a gambling addiction which resulted in stealing from the council for which she worked.
Prosecutors at the Peterborough Crown Court laid out evidence showing that Sharp helped herself to GBP 65,000 of council money, and had paid back only GBP 9,000. This amount is more than a year's income for the council. They were forced to take a loan to cover it.
Sharp was employed as a clerk by the parish council in 2009, to look after their finances and financial records. She would forged signatures on checks and would file fraudulent bank statements to cover her tracks.
Sharp's legal representative pleaded for leniency for her client, explaining that she was genuinely remorseful and had spent the money on online gambling to escape the reality of a controlling husband and the family debt burden.
Recorder Angela Rafferty told Sharp: "This offence is so serious only an immediate custodial sentence can be justified." She characterized the fraud as both outrageous and blatant.
Sharp admitted fraud, and will serve half the sentence, the Cambridge News reports.
Her marriage had broken up, her reputation is shattered, she is unemployed and has three children to take care of.