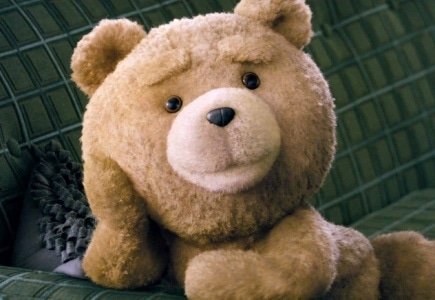 The rough around the edges teddy bear from the film Ted is set to appear in Zynga's free-to-play social slots in the "Hit It Rich Slots" series which includes movie clips and audio.
Those anxious to catch a glimpse of the first slot will find it on Facebook but we will have to wait for the games to make their way mobile.
The game includes clips from the Ted movie, along with sound track cuts.
The "Hit It Rich" free-to-play slot series is comprised of themes such as "Wizard of Oz," "Sex and the City," "Beverly Hillbillies," "Elvira," "Duck Dynasty" and "The Terminator."
"Hit It Rich" became available on Facebook in December 2013 and currently has at least 1.5 million 'likes' and has seen over 350 million players.