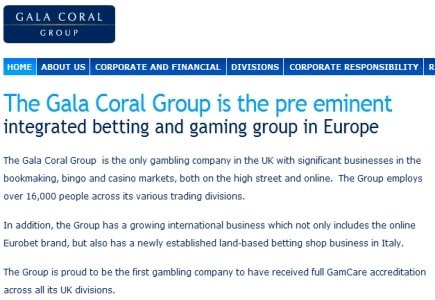 Gala Coral Group has appointed Fiona Thorne to its newly created role of Corporate Affairs Director.
Thorne previously held the position of chief executive officer of Fishburn Hedges and will fill her new shoes in April reporting to Gala Coral Group chief executive officer Carl Leaver.
"It is critical for our business, and for the wider industry, that we are able to engage fully in the important debate about the role that betting and gambling has to play in our society", said Lever. "We are delighted to have been able to hire someone of Fiona's experience and expertise to help us have the dialogue we need with all those who have an interest in the sector."