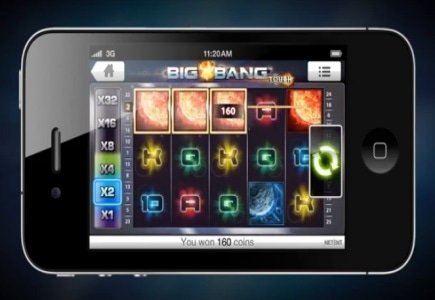 The Big Bang online slot game from Net Entertainment has made its way mobile on the company's Touch series.
Players are headed for a space mission which can result in riches with a 32x multiplier.
"Big Bang has been a huge hit with players since launch," said Simon Hammon, chief product officer of Net Entertainment.
A Big Bang preview is available here: https://www.youtube.com/watch?v=KVr3yMhiRBU;