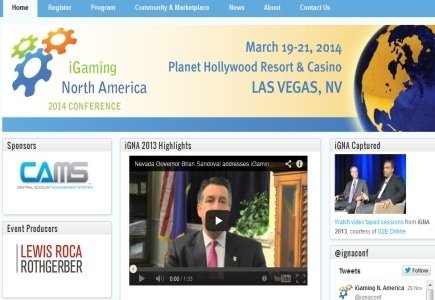 Senior execs faced off on the issue of US online gambling at the Planet Hollywood Resort among over 500 industry professionals at the iGaming North America conference.
Adelson and his senior executive at the Las Vegas Sands Andy Abboud faced strong opposition in Mitch Garber, chief exec of Caesars Interactive Entertainment.
The men engaged in 45 minutes of firing off points for and against online gambling.
"The fact of the matter is, in all my years, through all the billions of dollars of transactions and revenue that I've seen, the issues of problem or minors gambling have not come to pass, any more than they come to pass in land-based gaming," Garber said.
"The incidences of money-laundering and terrorism have not come to pass. What has come to pass is that there are many rogue operators today facing the US, generating billions of dollars of non-taxed, non-regulated revenue."
Abboud said, "The unluckiest people in this crowd are the Indian tribes and the smaller gaming operators - there is never going to be a market for you. Ever. Either it's going to crush your brick-and-mortar or you just won't be a part of it.
"The really smart operators are going to partner with the gentlemen from Facebook or Google or any of those companies, because they know it better than any of us. The rest of you probably don't have much of a shot, and you should know that up front."
Nolan Dalla wrote in his blog:
"If I was in Sheldon Adleson's camp, I'd start looking for a different messenger. Maybe someone who doesn't get "lost" on matters of high-tech. Someone who knows The Venetian's incestuous past with an online site. Someone who doesn't describe the opposition as "creepy."