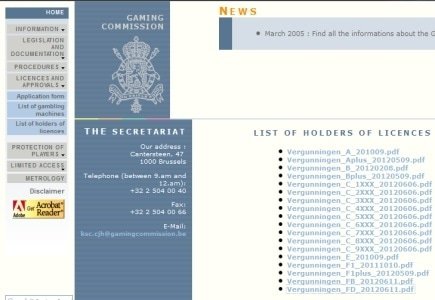 It seems that the Belgian Gambling Commission has plans to begin penalizing online gamblers for wagering at unlicensed online gambling websites.
Commission spokesperson Marjolein De Paepe said, "After four years we expect that they should know what is legal and what is not. Therefore we will also tackle them."
Belgian law will subject players to a fine of up to Euro 150,000 or three years in prison.
The black list continues to grow on top of the current 97 websites already on the list.