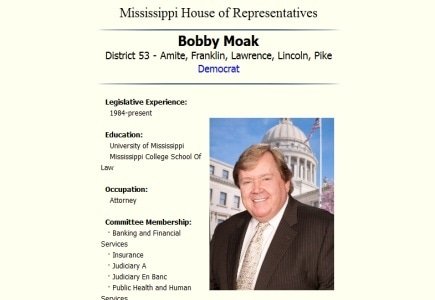 Mississippi Democrat Representative Bobby Moak, who has not been a fan of online gambling, is probably thrilled by the news that a task force has been formed to researching online gambling possibilities and will provide its results by the end of the year.
Mississippi House Gaming Committee chairman Richard Bennett made the announcement on Friday.
He wanted accurate data in preparation for a decision regarding on online gambling in Mississippi.
With some urging from the state gaming industry, the task force will also research sports betting.