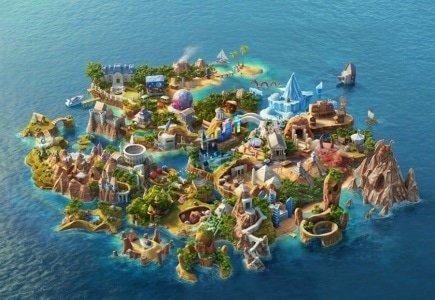 A brand new and unique online casino called Casino Saga has launched and it's based on a magical theme.
Gaming takes place on Saga Islands originally discovered by those with a passion for casino games a long time ago. Those inhabiting the islands eventually started the Casino Olympic Games with a golden crown as the ultimate prize. Each region of the islands had its very own casino game but as the games began, Betser swooped and stole the crown, stashed it in Treasure Mountain and placed bosses throughout the Islands to guard him.
With this unique gaming experience, players will fight to retrieve games from 40 different bosses in an attempt to get their hands on the golden crown revealing its riches.
Upon registration, players will be able to set up an avatar personalizing the experience. Casino Saga involves much more than just playing your favorite casino games. If you're a fan of role playing games you'll love being a Casino Hero here!